Actor Links contains links to websites about B movie actors. Some are official websites, while others are fan pages.
Movie Site Links contains links to sites that are similar in scope to Brian's Drive-In Theater, as well as blogs, drive-in theater listings, and much, much more.
Books Available contains information and resources about B movie books, used and new, that are currently available.
Link to This Site is a great way for us to help each other improve traffic to our B movie websites
For other links, visit the individual pages and sections at Brian's Drive-In Theater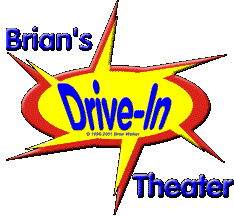 This page premiered February 1, 1998.
Copyright and Disclaimer Information