This page is sponsored by: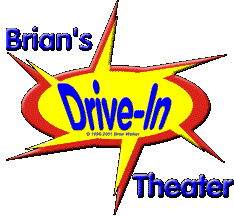 Updated 10/10/2014.
The following is a listing of new pages coming soon to the Drive-In.
actor/director pages currently in production
Al Adamson (premiered October 10)
Roxanne Arlen
Tom Atkins
Lew Ayres
Urbano Barberini
Paul Bartel
Pierre Brice
Jim Brown
Nigel Bruce
Smiley Burnette
Macdonald Carey
David Carradine
Regina Carrol
John David Carson
Bernie Casey
Adolfo Celi
Barry Coe (premiered February 28)
Dennis Cole
Roger Corman
Elisha Cook Jr.
Glenn Corbett
Joan Crawford
Alberto Dalbes
Sybil Danning
Alexander Davion
Jim Davis
Bruce Dern (premiered September 11)
Anton Diffring
Karin Dor
Brad Dourif
Keir Dullea
Wild Bill Elliott
Robert Englund (premiered March 28)
Jeff Fahey (premiered July 11)
Margaret Field (aka Maggie Mahoney)
Peter Fonda
Anitra Ford
Arthur Franz
John Garfield
Susan George
Sidney Greenstreet
Dabbs Greer
Anne Gwynne
Susan Hart
Gloria Hendry
John Hudson
William Hudson
Robert Hutton
John Ireland
Anthony James
Claudia Jennings
Sam J. Jones
Brenda Joyce
Brian Keith
Jim Kelly
June Kenney
Evelyn Keyes
Fernando Lamas
Mike Lane
Glenn Langan
Keith Larsen
Dagmar Lassander
Tom Laughlin
Anna Lee
Bruce Lee
Harvey Lembeck
Viveca Lindfors
Gary Lockwood
Ida Lupino
Richard Lynch
Paul Mantee
Georges Marchal
Hugh Marlowe
William Marshall
Vonetta McGee
Dick Miller
Clayton Moore
Agnes Moorehead
Barboura Morris
Vic Morrow
Paul Naschy
Leslie Nielsen
Cathy O'Donnell
Ron O'Neal
Andrea Occhipinti
Janis Paige (premiered January 28)
Mimmo Palmara
Gregg Palmer
Lee Patterson
Barbara Payton
Zasu Pitts
Beverly Powers (aka Beverly Hills)
Ted Prior
Thalmus Rasulala
Liz Renay
William Reynolds
Candice Rialson
Adam Roarke
Roy Rogers
Cesar Romero
Howard 'Red' Ross
Sabu
Ann Savage
Diana Scarwid (premiered June 23)
Massimo Serato
Barbara Shelley
Alexis Smith
John Smith
Leigh Snowden
P.J. Soles
Carol Speed
Ray Dennis Steckler
William Talman
Russ Tamblyn (premiered September 23)
Lawrence Tierney
Thelma Todd
Constance Towers
Forrest Tucker
Shannon Tweed
June Wilkinson
Mary Woronov
Patrice Wymore

added in 2013
Tiffany Bolling
Robert Fuller
Tippi Hedren
Tony Lo Bianco
Marjorie Lord
George Maharis
Diane McBain
Martin Milner
Yvette Mimieux
Peter Mark Richman
Andrew Stevens
Connie Stevens
Stella Stevens
Francine York
added in 2012
Lionel Atwill
Eva Bartok
Mario Bava
Honor Blackman
Peter Breck
Edd Byrnes
Dane Clark
Alex Cord
Hazel Court
Linda Darnell
Laraine Day
Howard Duff
Constance Ford
Farley Granger
Terence Hill
Patsy Kelly
Klaus Kinski
Daliah Lavi
Kevin McCarthy
Chris Noel
Janette Scott
Woody Strode
Bill Williams
added in 2011
Jean-Pierre Aumont
Ralph Byrd
Robert Clarke
Joan Collins
Virginia Field
Sally Forrest
Zsa Zsa Gabor
Christopher George
John Lupton
Lois Maxwell
Ralph Meeker
Vera Miles
Janet Munro
Dave O'Brien
Kane Richmond
Jean Rogers
George Sanders
Glenn Strange
Helen Walker
Dana Wynter
added in 2010
John Archer
Carroll Baker
Jacques Bergerac
Lloyd Bridges
Hillary Brooke
Robert Cummings
Peter Cushing
Bradford Dillman
Marla English
Lance Fuller
Brett Halsey
John Hodiak
Andrea King
Margaret Lee
Peter Lorre
Carol Lynley
Cameron Mitchell
Donald Pleasence
Zachary Scott
Tom Tryon
Stuart Whitman
Fred Williamson
added in 2009
Stephen Boyd
Peter Brown
William Campbell
Mike Connors
Cesare Danova
John Ericson
Lisa Gaye
Nat Pendleton
Mala Powers
Ziva Rodann
added in 2008
Richard Arlen
James Best
Turhan Bey
Wendell Corey
David Manners
Wanda McKay
Kieron Moore
Luciana Paluzzi
Leslie Parrish
Elke Sommer
Lupe Velez
new drive-in sections
As for other upcoming additions to the Drive-In, a Blaxploitation section is in the planning stages. A popular early 1970s film genre, this section will include Pam Grier, Tamara Dobson, Bernie Casey, Gloria Hendry, Fred Williamson, and others.

Several folks have suggested a Child Actors section, which would be populated by Tommy Kirk, Johnny Sheffield, Billy Gray, Richard Eyer, Jane Withers, Margaret O'Brien, Freddy Bartholomew, Frankie Darro, Bobby Driscoll, Dean Stockwell, Roddy McDowell, Darryl Hickman, Peggy Ann Garner, Johnny Crawford, perhaps the Our Gang actors, and others.

Still other visitors to this site have suggested a Spies and Secret Agents section (Ray Danton, Richard Harrison); a Biker films section (William Smith, Don Stroud); and a Car Movies section (Fireball 500). And I've been toying with the idea of doing a Swashbucklers section, with Cornel Wilde, John Derek, Jon Hall, Sean Flynn, and others.
proposed new pages
The following is a list of B movie actors and directors for whom I'd like to construct pages, but I lack photos and/or information:

Jill Banner (from Spider Baby and C'mon, Let's Live a Little)
Nancy Czar (from Wild Guitar and Winter A Go-Go)
Frank Griffin (from Teen-age Crime Wave and The Giant Claw)
John Hamill (from Trog)
Candace Hilligoss (from Carnival of Souls and Curse of the Living Corpse)
Candy Johnson
Bill Joyce (from I Eat Your Skin and Lifeguard)
Don Sullivan (from Teenage Zombies and The Giant Gila Monster)
Bruno VeSota

---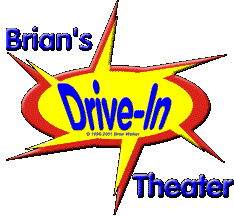 Click on the logo to go back to Brian's Drive-In Theater
This page premiered September 1, 1999.