This page is sponsored by: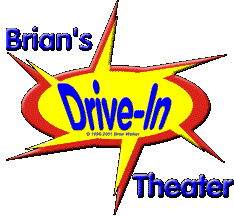 Updated 10/3/2015.
latest additions at the drive-in
My 16-year association with Movies Unlimited has come to an end, thanks to the new owners. It will take me some time to undo 400 pages of MU links, so please disregard them and do not click through using them.

The latest addition at the Drive-In is for actor Gary Lockwood! As one of the stars of 2001: A Space Odyssey, Lockwood has acted in a variety of films, including It Happened at the World's Fair, Bad Georgia Road, and R.P.M. during his career.

After a long hiatus, I'm back to posting new pages at the Drive-In. The first for 2015 is for British actress Susan George, who starred in Sam Peckinpah's violent thriller Straw Dogs, as well as the drive-in favorite Dirty Mary, Crazy Larry. She also acted in a number of horror films, including Die Screaming, Marianne; The House Where Evil Dwells; and Fright. George has recently returned to acting after a lengthy break.

I am hard at work revising some of the oldest pages here at the Drive-In; some of these pages have been online since 1998. For example, the George Reeves page has many new photos and rewritten text. And the George O'Brien page also has updated photos and content. Check them out!

2014 Updates
Since Halloween is just around the corner, it's time to debut the Al Adamson page! Adamson was an exploitation director in the 1960s and 1970s and is responsible for such films as Dracula vs. Frankenstein, Blazing Stewardesses, and Blood of Ghastly Horror. Many of his films starred his wife, actress Regina Carrol.

There's a new page for actor and choreographer Russ Tamblyn! Making a name for himself in musicals, Tamblyn starred in a number of westerns and a few drive-in horror flicks, including Dracula vs. Frankenstein and Satan's Sadists, and he is still active today.

Actor Bruce Dern is the latest addition to the Drive-In! Dern began his career on television in the early 1960s and quickly moved into such films as The Wild Angels, The Rebel Rousers, and The Incredible 2-Headed Transplant. In the 1970s, Dern moved into A pictures for a period.

Prolific actor Jeff Fahey now has a page at the Drive-In! Starting out on the daytime drama One Life to Live in 1982, Fahey has acted in numerous thrillers and horror flicks since the 1980s, including Psycho II, The Lawnmower Man, and Planet Terror.

Mommie Dearest actress Diana Scarwid has a new page at the Drive-In! Scarwid's biggest splash was portraying Christina Crawford in the 1981 biopic Mommie Dearest, yet she has been in scores of films since the 1970s including Pretty Baby, Inside Moves, and Psycho III.

Actor Robert Englund is this year's first entry in the Horror section! Most famous for his role as Freddy Krueger in the A Nightmare on Elm Street series of films, Englund has been acting since the 1970s in such flicks as Eaten Alive, Galaxy of Terror, and 2001 Maniacs.

This year's first entry for the beefcake section is the new Barry Coe page! Coe signed a contract with 20th Century Fox at the age of 19 and acted in a number of the studio's films, including Peyton Place and The 300 Spartans. In the early 1970s, he acted in several horror films, including Doctor Death.

Janis Paige is the first new addition to the Drive-In for 2014! Paige's film career began in the 1940s at Warner Bros., where she acted in noir thrillers, musicals, and even westerns. Her film and stage career lasted for decades, and she has also done quite a bit of television work over the years.

Many existing pages have been treated to much-needed updates, including Joan Bennett, Tom Tyler, Joi Lansing, Ray 'Crash' Corrigan, Peter Lupus, Tina Louise, Gordon Mitchell, Ed Fury, Marisa Mell, and others.

---
Still more new pages are under development at the Drive-In! Check the Coming Soon page for an extensive listing of upcoming pages at the Drive-In.


---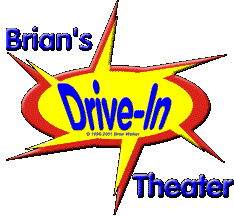 Click on the logo to go back to Brian's Drive-In Theater
This page premiered September 1, 1999.