tarzan actor pages
Click on the thumbnails below to go to the respective actor pages, where you'll find lots of photos, biographical information, filmographies, and links:
| | | | | |
| --- | --- | --- | --- | --- |
| Lex Barker | Although Lex Barker had been an actor for a number of years, the Tarzan series provided him with his first starring role. | | Herman Brix | A silver medalist in the 1928 Olympics, Herman Brix starred as Tarzan in 1935 serial The New Adventures of Tarzan. Later in his career, changed his name to Bruce Bennett and went on to act in many hit films, including Mildred Pierce. |
| Buster Crabbe | A 1932 Olympic gold medalist, Buster Crabbe starred as Tarzan only once, in the 1933 film Tarzan the Fearless. Later in his career, he gained fame as Flash Gordon and Buck Rogers, and he also acted in a string of westerns. | | Ron Ely | Ron Ely had been working in films and television for nearly ten years before his career took off, when he was cast as Tarzan for the 1966-69 television series of the same name. |
| Mike Henry | Actor Mike Henry was a pro-football player for the Pittsburgh Steelers and Los Angeles Rams before he was cast as Tarzan in three films. | | Jock Mahoney | Western actor and former stuntman Jock Mahoney replaced Gordon Scott, becoming the twelfth series Tarzan. The Jock Mahoney page also includes images from Mahoney's many western roles. |
| Denny Miller | Former UCLA basketball star Denny Miller took the title role in MGM's 1959 Tarzan, the Ape Man, the studio's last entry in the Tarzan series. Miller later went on to a successful career in westerns and television. | | Glenn Morris | Olympic gold medalist Glenn Morris made only two films. His last film was Tarzan's Revenge released in 1938. |
| Miles O'Keeffe | Miles O'Keeffe got his big break in films portraying Tarzan in John Derek's 1981 flick Tarzan, the Ape Man. O'Keeffe has since made more than 30 films. | | Gordon Scott | Gordon Scott replaced Lex Barker as Tarzan in 1954. He made six Tarzan films before moving on to sword and sandal films. |
| Johnny Sheffield | Johnny Sheffield first starred as "Boy" in the 1939 film Tarzan Finds a Son!. By 1949, Sheffield had moved on to a film series of his own, the Bomba series from Monogram Pictures. | | Johnny Weissmuller | Many people consider Johnny Weissmuller to be the ultimate Tarzan; he starred in 12 Tarzan films between 1932 and 1948, when he left the series and took on the Jungle Jim film series. |
Gordon Scott
starring in
Tarzan and the Trappers
(1958)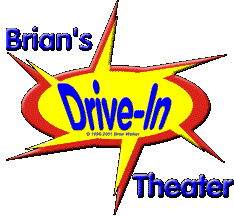 Click on the logo to go back to Brian's Drive-In Theater
This page premiered April 15, 1999.
Copyright and Disclaimer Information